1印刷压力
1 printing pressure
柔印压力一般为1-3公斤/平方厘米,而瓦楞纸箱的印刷压力一般为1-2公斤/平方厘米。由于印版的压力和压印滚筒的反作用力,在印刷操作中经常出现浅色和色偏现象。当油墨量被认为是"不足"时,印版滚筒的印刷压力通常会增加以满足油墨颜色要求,从而导致严重的边缘效应,例如网点扩大和模糊字符,这将有限的油墨量挤压到不必要的地方。在瓦楞纸上印刷时,由于压力大,在瓦楞的较高部分出现搓板状的凹槽,由于有弹性衬垫的补充,可以稍微避免。在分级印刷中,网点增益值严重,会导致整页网点的高调发展,暗调部分成为严重的场色偏,导致整个画面层次不清,立体感不强,场、行、字出现边缘效应,不饱满、不厚实,字体被粘贴。因此,采用合适的压印力尤为重要。目前,瓦楞纸箱印刷质量差是由于印刷压力不当。在实际操作中,除了用弹性垫来缓冲压力外,还要注意印刷机压力的调节和平衡。一般来说,压力应该调整到网点扩大,边缘效应不明显2.瓦楞纸质量
Flexo printing pressure is generally 1-3 kg / cm2, while corrugated box printing pressure is generally 1-2 kg / cm2. Due to the pressure of the plate and the reaction force of the imprint cylinder, light color and color deviation often appear in printing operation. When the amount of ink is considered "insufficient", the printing pressure of the plate cylinder is usually increased to meet the ink color requirements, resulting in serious edge effects, such as dot enlargement and blurred characters, which squeeze a limited amount of ink into unnecessary places. When printing on corrugated paper, due to the high pressure, washboard like grooves appear in the higher part of the corrugated, which can be slightly avoided due to the supplement of elastic cushion. In the grading printing, the dot gain value is serious, which will lead to the high-profile development of the whole page dot. The dark tone part becomes a serious field color deviation, resulting in the whole picture level is not clear, the three-dimensional sense is not strong, the field, line, word edge effect, not full, not thick, the font is pasted. Therefore, it is particularly important to use the appropriate impression force. At present, the poor printing quality of corrugated boxes is due to improper printing pressure. In practice, in addition to using elastic cushion to cushion the pressure, but also pay attention to the adjustment and balance of press pressure. Generally speaking, the pressure should be adjusted to dot enlargement, the edge effect is not obvious. 2
我们应该保证瓦楞纸的重量稳定,厚度均匀,水分合理均匀,油墨吸收好,干燥快。高质量的纸板是高印刷质量的前提。后,记录并保持相同的印画笔参数(印画笔速度、压力、墨水粘度和环境温度等)也同样重要。)以确保印画笔的颜色在纸箱产品批次之间保持一致。
We should ensure that the weight of corrugated paper is stable, the thickness is uniform, the moisture content is reasonable and uniform, the ink absorption is good, and the drying is fast. High quality paperboard is the premise of high printing quality. Finally, it is equally important to record and maintain the same brush parameters (brush speed, pressure, ink viscosity, ambient temperature, etc.). )To ensure that the color of the printing brush is consistent between carton product batches.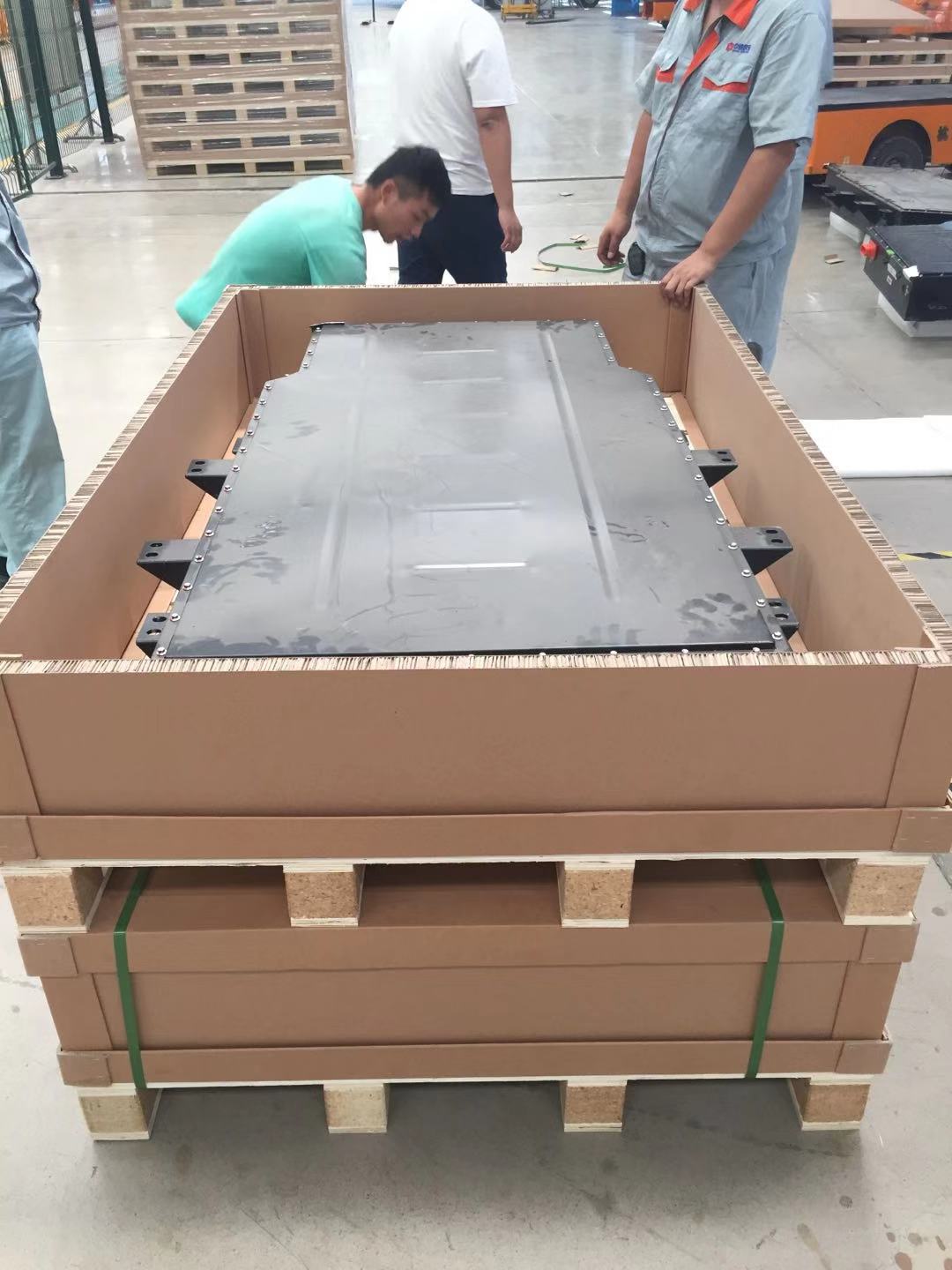 3.保持版本位置准确
3. Keep the version position accurate
首先,在制版过程中,要确保图案和字符在版材位置上的相对大小和位置是准确的,并且当印版材重叠时,印是准确的。安装印板时,应以线为准,衬垫和印板应安装平稳。如有必要,使用定位系统。对于大多数纸箱生产厂家来说,为了节约生产成本,在制作印版时都采用橡胶版和树脂版,这就对制版和裱糊提出了更高的要求,因此有必要保证印版的准确定位。印版的制作、组装和校正应认真细致,并确保各版位置准确。
First of all, in the process of plate making, make sure that the relative size and position of patterns and characters on the plate position are accurate, and when the plate overlaps, the printing is accurate. When installing the printing plate, the center line shall prevail, and the gasket and printing plate shall be installed stably. If necessary, use a positioning system. For most carton manufacturers, in order to save production costs, rubber plate and resin plate are used in plate making, which puts forward higher requirements for plate making and pasting, so it is necessary to ensure the accurate positioning of plate. The production, assembly and correction of the plate should be careful, and ensure that the position of each plate is accurate.
4.水性油墨的质量
4. The quality of water-based ink
印毛笔的颜色是由墨水的颜色形成的,所以水性墨水的质量关系到印毛笔的颜色是否纯正,这是色泽鲜艳的关键,直接影响到印毛笔颜色的一致性,所以在选择时要特别注意。无论是直接购买成品油墨还是自己配制油墨,都要严格控制水墨画的技术指标。优质油墨与颜色标准无明显差异,细腻、粘稠,浓度适宜;用水或酒精溶剂稀释时,没有沉淀或结块;用没有泡沫的木棍搅拌;与其他油墨混合,配色亲和力好,没有不相容性。制备的油墨颜色纯正,无异常反应。
The color of printing brush is formed by the color of ink, so the quality of water-based ink is related to whether the color of printing brush is pure or not, which is the key to bright color, which directly affects the consistency of printing brush color, so special attention should be paid to it when selecting. Whether it is direct purchase of finished ink or self-made ink, we should strictly control the technical indicators of ink painting. There is no obvious difference between high quality ink and color standard. It is fine, sticky and suitable for concentration. When diluted with water or alcohol solvent, it does not precipitate or agglomerate. It is stirred with wooden sticks without foam. Mixed with other ink, it has good compatibility and no incompatibility. The color of the prepared ink is pure without abnormal reaction.