家电行业对纸箱要求的大尤其是承重和防护。在大中型家用电器如空调,电冰箱等包裝运送全过程中应用的多是重型纸箱。高强度重型瓦楞纸板作为以纸代木包装材料,在工业品的各种包裝中市场份额一直很高,因为它生产工艺完善,机器设备配套设施,商品重量较轻、成本、碳环保,规格、规格型号变动非常容易,外型可开展高品质的包装印刷,收购 后能作为可再生能源等缘故,因而应用范畴愈来愈广。
The household appliance industry has the greatest requirements for cartons, especially load-bearing and protection. Heavy cartons are mostly used in the whole process of packaging and transportation of large and medium-sized household appliances such as central air conditioner and refrigerator. As a packaging material using paper instead of wood, high-strength heavy-duty corrugated board has always had a high market share in various packaging of industrial products because of its perfect production process, supporting facilities of machinery and equipment, light commodity weight, low cost, low-carbon and environmental protection, easy change of specifications and models, high-quality packaging and printing in appearance, and can be used as renewable energy after acquisition, Therefore, the scope of application is becoming wider and wider.
不仅是家电行业,如单车、电瓶车、摩托、医疗机械、电动机、金属材料零配件等电气产品,次之是家俱、民用具和独特工业制品等都可用的到。现阶段在我国市场销售的家用电器、单车、电瓶车、摩托等电气产品已基础完成高强度重型瓦楞纸板箱包裝,总产量做到10亿平米,占各地瓦楞纸板总产值3%上下,节省木料400万m3,在我国以纸代木包装中起着主导作用,占代木包装总产量的70%。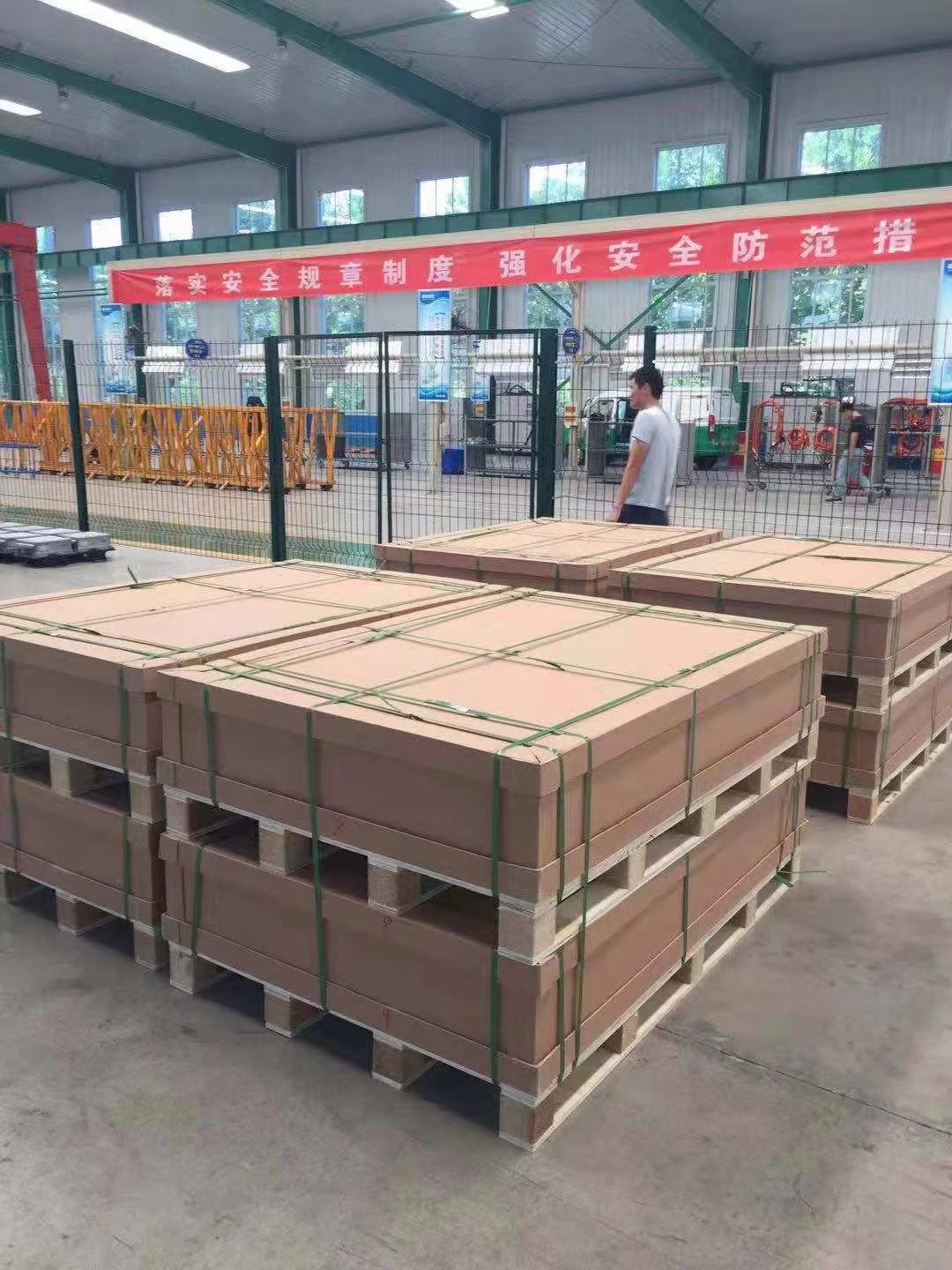 It is not only available in the home appliance industry, such as bicycles, battery cars, motorcycles, medical machinery, motors, metal parts and other electrical products, followed by furniture, civil appliances and unique industrial products. At this stage, household appliances, bicycles, battery cars, motorcycles and other electrical products sold in China have basically completed high-strength heavy-duty corrugated cardboard box packaging, with a total output of 1 billion square meters, accounting for 3% of the total output value of corrugated cardboard all over the country, saving 4 million m3 of wood. It plays a leading role in replacing wood packaging with paper, accounting for 70% of the total output of wood packaging.
一般纸箱一般说的是三裱箱,也就是由三层纸"外边的面巾纸,正中间的瓦楞纸板,和里层的箱纸板"加工而成的纸箱,像葡萄酒箱,奶箱,泡面的小箱子。承重相对性较小,瓦楞纸板一般都选用B楞或E楞。重型纸箱有五层纸箱,也叫五裱箱"由面巾纸,瓦楞纸板,心纸,瓦楞纸板,箱纸板"五层纸加工而成。一般用在植物油四成桶包装木箱和电器产品,如电视机,全自动洗衣机,等。
General cartons generally refer to three mounted cartons, that is, cartons processed from three layers of paper "outer tissue paper, middle corrugated board and innermost carton board", such as wine boxes, milk boxes and small boxes of instant noodles. Bearing relatively small, corrugated board generally choose B or e edge. Heavy duty cartons have five layers of cartons, also known as five mounted cartons, which are processed from five layers of paper such as facial tissue paper, corrugated board, heart paper, corrugated board and carton board. It is generally used in 40% barrels of vegetable oil, wooden cases and electrical products, such as TV sets, automatic washing machines, etc.
瓦楞一般都选用表层用B楞,内层用A楞。抗压强度和抗捅穿超过三裱箱。七层纸箱,也叫七裱箱"由面巾纸,瓦楞纸板,心纸,瓦楞纸板,心纸,瓦楞纸板,箱纸板"七层纸加工而成。能够 装一些工业设备,和大中型电器产品。瓦楞的组成一般由B楞和A楞交叉组成。抗压强度和抗捅穿超过前两种。蜂窝纸箱这类摆脱了传统的瓦楞纸箱的形式,外边和里边是箱纸板正中间则制做成蜂巢状这类纸箱多用以工业设备的运送,抗压强度十分高。在纸箱安装层面不仅看它的构造,常用各种各样打印纸张的薄厚和抗压强度对纸箱的安装危害也十分大。
Corrugated is generally B-shaped for the surface layer and A-shaped for the inner layer. Compressive strength and puncture resistance exceed three mounting boxes. Seven layer carton, also known as seven mounted carton, is processed from seven layer paper of facial tissue paper, corrugated board, heart paper, corrugated board, heart paper, corrugated board and carton board. It can install some industrial equipment and large and medium-sized electrical products. The composition of corrugated is generally composed of the intersection of B and a. The compressive strength and puncture resistance exceed the first two. Honeycomb cartons get rid of the traditional form of corrugated cartons. The outside and inside are cartons, and the middle is made into honeycomb. These cartons are mostly used for the transportation of industrial equipment, and the compressive strength is very high. At the installation level of the carton, not only its structure, but also the thickness and compressive strength of all kinds of printing paper are harmful to the installation of the carton.